About Us

FCIAA Bylaws


Board Meeting Minutes

How It Started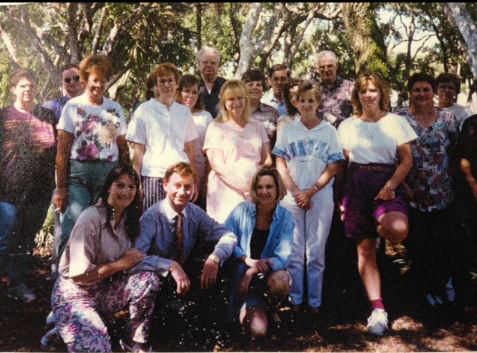 The Florida Crime and Intelligence Analyst Association was founded in May of 1995 as a professional association. It began in a training class taught by Steve Gottlieb in Vero Beach, Florida. A simple question was asked: "Who in this room believes that it is not only possible, but prudent, that analysts, no matter what discipline should organize in this state?" A signup sheet was passed around the room, and the organization was born.
The vision of the founding members was to develop a network in which vital information about emerging crime trends, critical intelligence information, and educational and training issues could be shared. The other part of the vision was to create a process by which those involved in this career field would be clearly recognized as professionals. Certification is that process. Through a state sanctioned certification process, standards would be developed in areas of skill, knowledge, abilities, education, and training.
Meet The Team
Kim Poole, President

My name is Kimberly Poole, and my friends call me Kim (along with a few other names). I have held board positions with FCIAA in the past (like, really long, long, long time ago) but I'm honored to come back into the fold of FCIAA as your President. A little about myself:
I began my career at the Indian River County Sheriff's Office (IRCSO) in 1991 as a dispatcher. In 1997 I accepted the position of Crime Analyst and created the analysis function at the Sheriff's Office from the ground up. As for FCIAA, I held the Treasurer's positions on the Board of Directors from 1998 - 2004. In 2004, I made the logical move into the Planning and Grant Management realm; where I was effective in writing, applying, receiving grant dollars and managing grant funds for the IRCSO. But my work life wasn't totally rainbows and butterflies.
In October 2013, the Criminal/MACE Analyst position became vacant. Sheriff Loar needed someone to fill this position and who would not require down-time for training. It was discussed and I, once again, accepted the position. It's been almost ten years since I worked in the crime analysis field, but it's just like riding a bike, ya gotta climb on, keep peddling and hold on for dear life. I told Sheriff Loar that this is one trip I'm going to enjoy this time around! I forgot how much I loved this position!
I also enjoy spending time with my husband and daughter, who are both into racing. Our entire family owns Harley's and can be found on a weekend riding all over the State. I also have three chickens, two dogs and a cat. I absolutely love having a good time and as you can see by this bio I'm not afraid to make fun of myself.
Rhea-Lyn Gerstenkorn – Vice President of Membership
My name is Rhea-Lyn Gerstenkorn. I have been a member of FCIAA for close to 10 years. During my time with FCIAA I coordinated the former (and hopefully returning) "Spotlight Analyst" series that was featured in the FCIAA newsletters.
I am excited for this opportunity to be more involved in our association and profession. I earned my Florida Department of Law Enforcement Analyst Certification in December of 2007, and I earned my Bachelor's Degree in Social Science from Florida Atlantic University in 2012. Since May 2010, I have been a full-time Intelligence Analyst with the Delray Beach Police Department; prior to that I was a part-time analyst at a different area agency.
I'm looking forward to the next two years and working with you to make this a great association that provides you with a tangible value.
Erica McKinnon – Vice President of Training
By being a part of the Florida Crime and Intelligence Association for the last five years, I have had the opportunity to network with many other analysts from around the state of Florida, along with other personnel from different local, state and federal agencies. I have also been able to build connections, attend training's that have helped me "hone in" on my job skills and have given me the opportunity to make long lasting connections that I will always have. Furthermore, I was a part of the conference committee for the 2016 FCIAA Annual Training Conference, where I helped plan the conference. I continue to be an active conference committee member and am very excited about taking on the position of Conference Chairwoman and VP-Training.
I want us to build better and stronger relationships with the members and make this association better than ever. This association is supposed to be here for you and I, as law enforcement analyst and I intend to help bridge that gap and help make this association what it really can be.
Kelly Morrow - Secretary
My name is Kelly Morrow and I have been a member of FCIAA for approximately 7 years. I have previously served FCIAA on the Communications Committee and am excited to be more involved as your Secretary!
I obtained my Bachelor of Arts degree in Criminology from the University of Florida (Go Gators!) and my Master of Science degree from the University of Central Florida. I grew up in South Florida but loved Orlando so much, I decided to stay permanently after grad school. I have been an Analyst at the Longwood Police Department since October 2010 and graduated from the FDLE Analyst Academy in 2012.
Outside of work I spend the most time with my two rescue puppies and therefore covered in dog hair =)
Kelly is the FCIAA Communications Committee Chair.
Christin Berges, Treasurer

Originally from Polk County, FL, I moved over to Orlando to go to UCF where I got my bachelors and will be getting my Masters this year. I'm the only analyst at the Altamonte Springs Police Department which like many analysts, I wear multiple hats including intel, crime data, and investigations and anything else needed--it's never boring that's for sure, but I love every minute of it. Outside of the demands of work and school, I spend most of my time with my family who live close by.
I am happy to have joined this association as your Treasurer. I discovered my love for crime analysis prior to starting my career and it has only grown since being in this field. I am happy to be part of something with a bunch of people who have skills in this field as well as a passion for it. And knowing how important networking is in Crime Analysis to do it effectively and learn from one another, I love that this association allows for networking and friendship to happen between us all, even though we are all across the State of Florida.

Contact Treasurer

Check Out the Countdown To Our Next Conference!
Day
Hour
Minute
Second